Thermal Insulation Pipe Heat preservation pipe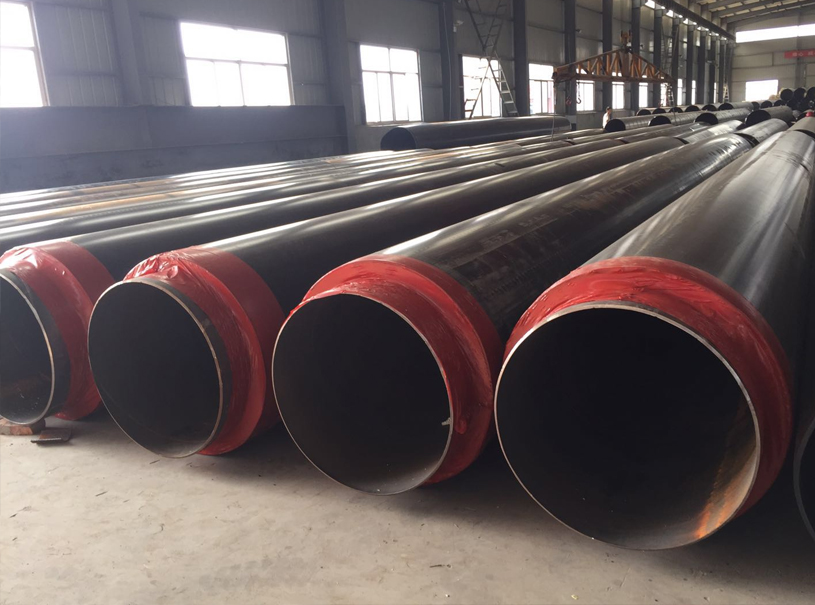 The high temperature resistant anti-corrosion insulation pipe is suitable for conveying insulation and cold preservation projects of various media in the range of -50 °C - 150 °C. It is widely used in thermal insulation and cold preservation projects in urban central heating, warm rooms, cold storage, coal mines, oil ports, and chemical industries.
Polyurethane direct buried insulation pipe is divided into three layers from inside to outside
The first layer: polyurethane foam insulation steel pipe working steel pipe layer
According to the design and customer requirements, the seamless pipe (GB8163-87) spiral welded pipe (GB9711-88; SY/T5038-92) and straight seam welded pipe (GB3092-93) are generally used. After the surface of the steel pipe is treated by advanced shot blasting and descaling process, the steel pipe has a derusting grade up to Sa2 grade in GB8923-1988 standard, and the surface roughness can reach R=12.5 micron in GB6060.5-88 standard.
The second layer: polyurethane foam insulation steel tube polyurethane insulation layer
A high-pressure foaming machine is used to inject a rigid polyurethane foam stock solution into the cavity formed between the outer steel sheath and the outer sheath. This is commonly known as the "tube tube foaming process." Its role is waterproof, the second is insulation, and the third is to support the weight of the heating network. When the temperature of the conveying medium is: -50 ° C - 120 ° C, a rigid polyurethane foam is used as the insulating layer.
The third layer: polyurethane foam insulation steel tube high-density polyethylene protective layer is pre-made into a certain wall thickness of black (yellow) plastic pipe, its role is to protect the polyurethane insulation layer from mechanical hard objects, and second, anti-corrosion and waterproof.
The polyurethane direct buried insulation pipe is provided with a leakage alarm line. Once the pipeline leaks somewhere, the transmission line can be used to display the exact position of the water pipe leakage and water leakage and the degree of leakage on the special inspection instrument. In order to inform the inspecting personnel to quickly handle the leaking pipe sections and ensure the safe operation of the heating pipe network.